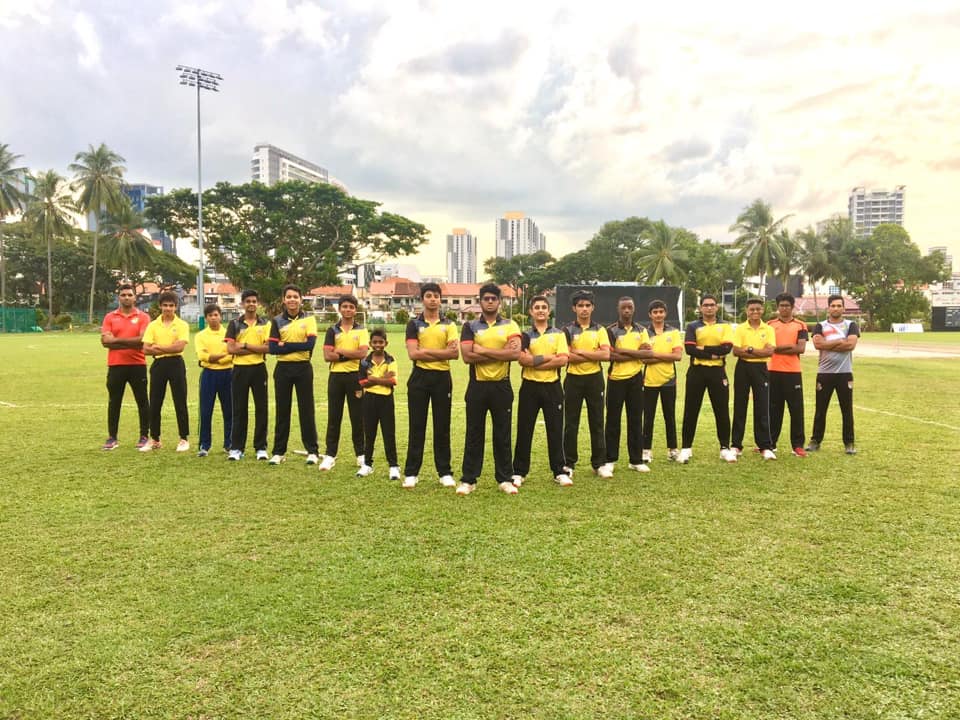 EMERGING PLAYER SERIES 2019
GROUP STAGE
MATCH 3
SG CRIMSONS vs SG STARS
Both teams were set to continue their progress in this short, dynamic and fast paced tournament! The players knew that this was the ideal time to bring themselves in the limelight.
SG Stars won the toss and elected to bowl. Their bowlers were putting in a decent effort. But the inner fielders could not prevent the batsmen from stealing singles regularly in the first 6 overs. A great comeback, with wickets in the middle overs meant they remained in the game. Jeevan Santhanam with 3 for 19 in 4 overs.
SG Crimsons top 3 batsmen looked a class apart, with solid techniques and calm demeanor. They balanced defense and attack beautifully to obtain the upper hand at the initial stages. Arjun Nagpal the standout with 24 off 29 balls. Ultimately SG Crimsons scoring 118 for 7 in 20 overs.
SG Crimsons maintained their dominance in the game with accurate bowling and safe catching! Akshay Puri getting 2 for 30 in 4 overs and Aryan Lad getting 2 for 19 in 3 overs.
SG Stars had a second consecutive poor batting innings beginning. The main reason being mindset, lack of planning and rash shot making. It was an uphill task, but Pranav Sudarshan played a heroic innings to bring them close, 58 off 54 balls which included 4 fours and 2 sixes.
The Player of the Match was Pranav Sudarshan, giving his team a lot of hope and leading by example.
SG Crimsons winning by 21 runs.