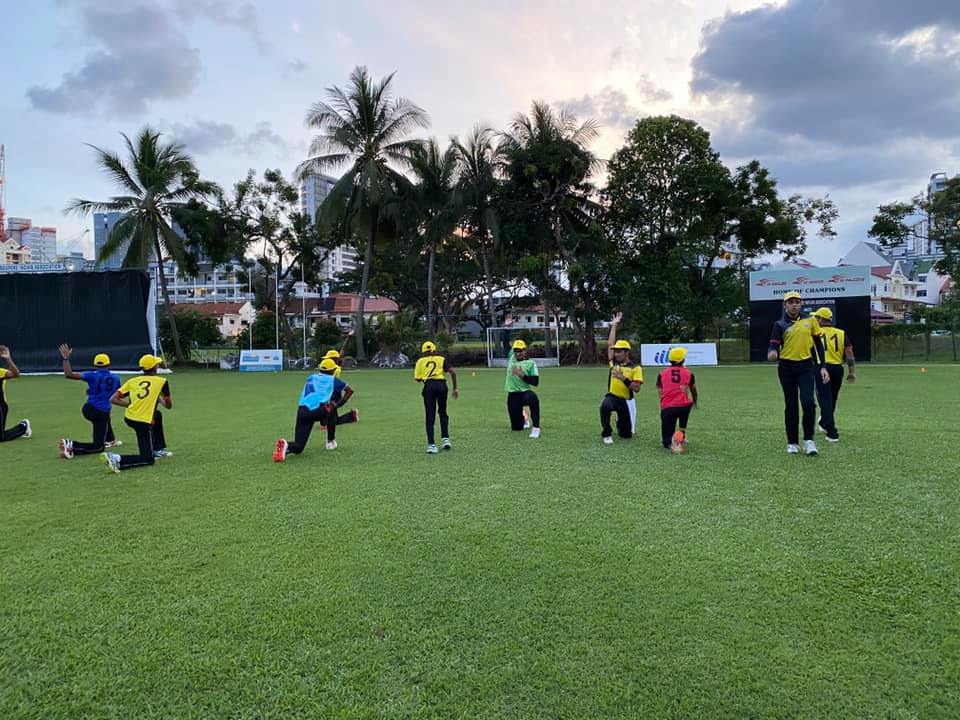 EMERGING PLAYER SERIES 2019
GROUP STAGE
MATCH 2
SG CRESCENTS vs SG STARS
In the second game, the SG Stars were upbeat to begin their campaign, whereas SG Crescents wanted to change their fortunes and get their first victory!
SG Stars won the toss and elected to bowl. Hariharan Ganesh, the best bowler with 2 for 19 of his 4 overs! He aimed at pitching the ball up and entice the batsmen to go for the big shots, keeping a tight line and length. Very impressive spell!
SG Crescents learnt from their mistakes and had a much improved performance with the bat. Raoul Sharma led from the front, scoring a brisk 41 off 21 balls well- supported by opener Abdul Rahim 41 off 45 balls. And resulted in a very competitive 122 for 9 in 20 overs!
SG Crescents kept striking with the ball at regular intervals, with lots of encouragement in the field and a positive team spirit.
All bowlers playing an equal role, Khush Gelani getting 2 for 8 in 4 overs and leg spinner Vihaan Hampihallikar once again impressing with figures of 2-6 off 3 overs.
SG Stars struggled to adjust to conditions and their lack of experience was evident. Sidhant Srikanth playing the lone hand of 17 off 34 balls.
The Player of the Match was Abdul Rahim Bhadelia for his outstanding 41 and amazing fielding display which produced two direct hit run outs.
SG Crescents winning by 75 runs.