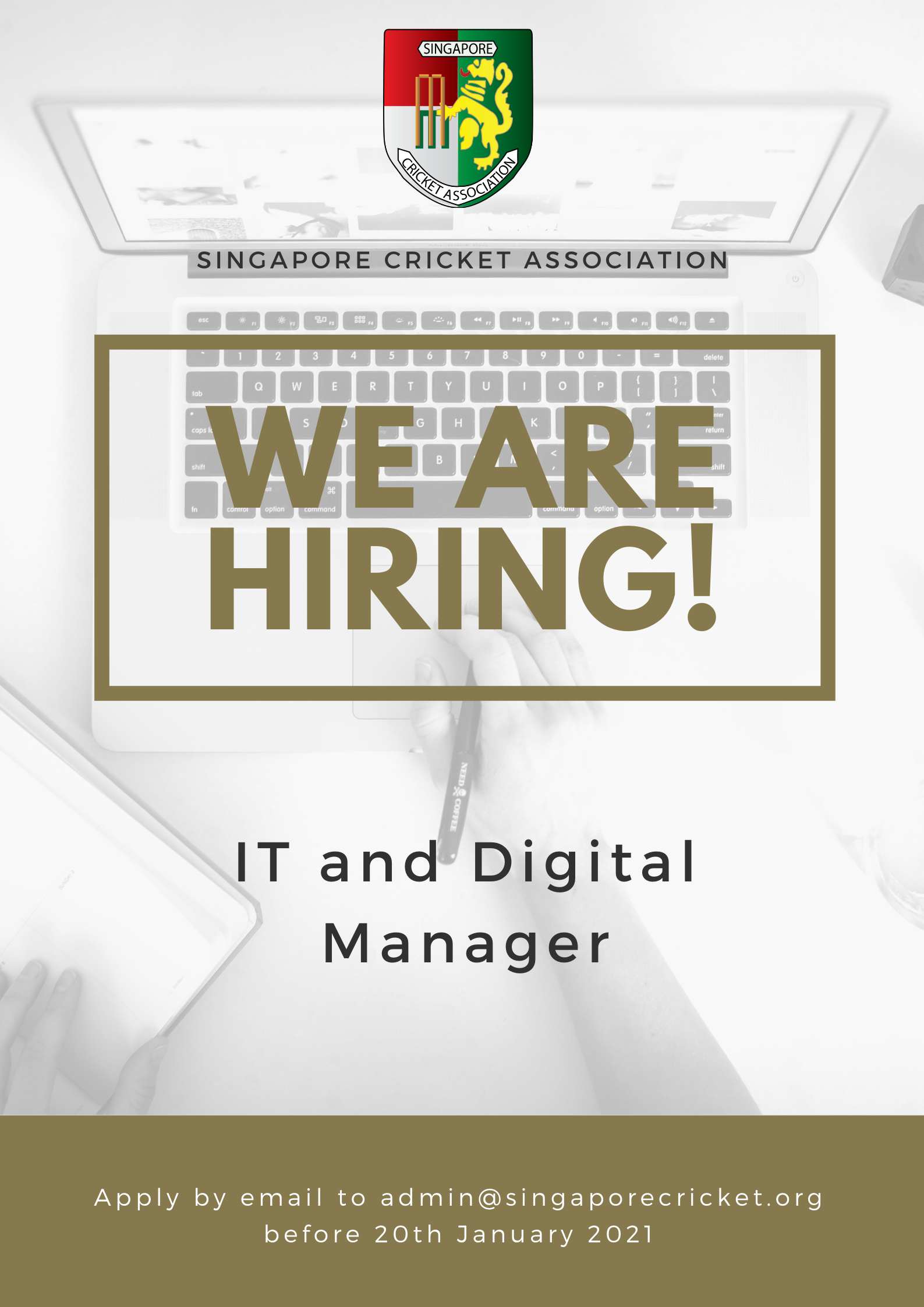 Singapore Cricket Association, the governing body of Cricket in Singapore, seeks an experienced, information technology and digital manager.
Job Description
Manage existing digital marketing campaigns, while taking the initiative to develop new methods of outreach via digital platforms
Design, develop and test mobile applications for the iOS & Android platform
Works on project teams or individually, to develop new mobile applications
Maintain the integrity and continual operation of the IT network including the wireless networks.
Manage & maintain daily operation of IT services including installation & configuration and set-up of all new computer equipment.
Demonstrated integrity within a professional environment.
Develop and implement all targeted content for various media platform.
Drive growth through vendor research and outreach through audience targeting, emerging media channels, digital analytics capabilities and personalisation
Plan out and coordinate counter on website and social sites, work with copywriters, photographers, and web designers to create content and maintain regular updates.
Ability to manage digital marketing campaigns across platforms to enhance company's digital presence.
You will from monthly / weekly editorial calendars, to using marketing strategies to deliver the SCA brand's message in creative ways.
You will analyse data to determine which initiatives work best and capitalize on this information to continue scaling SCA's business.
Research, write, proofread, and edit all media content, implement, and manage media campaigns and deliver public relations and communications plans.
Demonstrated integrity within a professional environment.
You shall carry out all the duties assigned to you to the best of your abilities in furtherance of the interest of the SCA.
During the continuance of your employment, you shall devote the whole of your time and attention to your duties to the SCA and shall not without prior written of the SCA engage in any other business or be concerned or interested in any other business activity or venture.
Application
Interested applicants are to send in their resume no later than 20th January 2021.
Application by email to [email protected] encouraged.
Please indicate in the subject: IT and Digital Manager
Applicants are to provide all relevant information including expected salary.