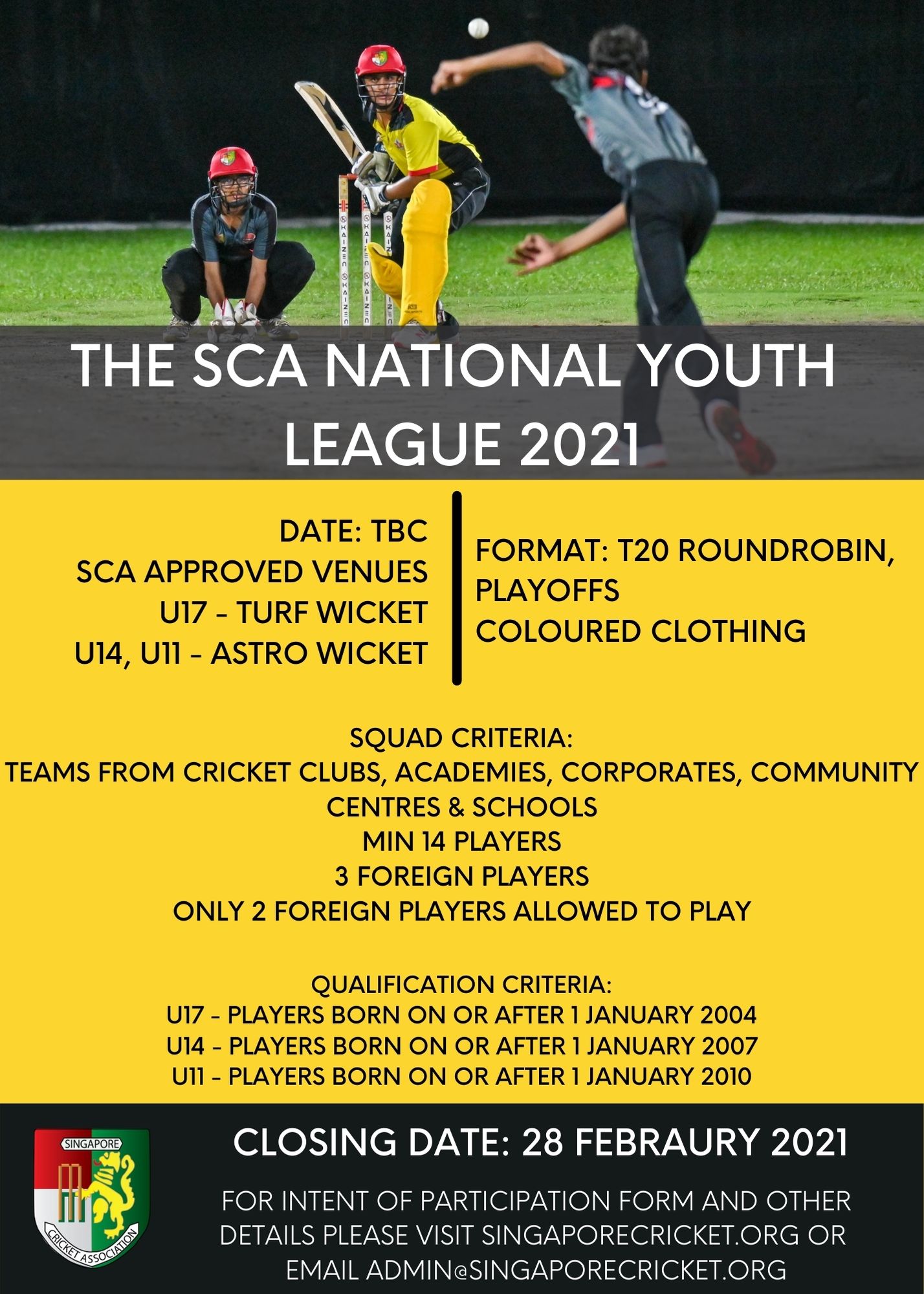 The SCA is planning a fully revamped National Youth League in 2021 and is inviting Intent of Participation from various cricket clubs, academies, corporates, community centres and schools in Singapore.
The SCA National Youth League 2021 will have 3 different tournaments for 3 age groups – U17, U14, U11 played in T20 format with round robin and playoffs. Tournament fee for U17 is $2400 with a minimum of 7 matches, U14 is $1800 with a minimum of 5 matches and U11 is $1500 with a minimum of 5 matches respectively. All teams must have a minimum of 14 players with 3 foreign players but only 2 are allowed to play at a time. U17 and U14 tournaments will be played with white cricket ball and U11 with softball. U17 tournament will be played on turf wicket and U14, U11 tournaments will be played on astro. All teams must source their own coloured clothing with SCA Logo on left chest.
Closing date to file in your IOP form is 28th February 2021.
Download the Intent of Participation form from below.